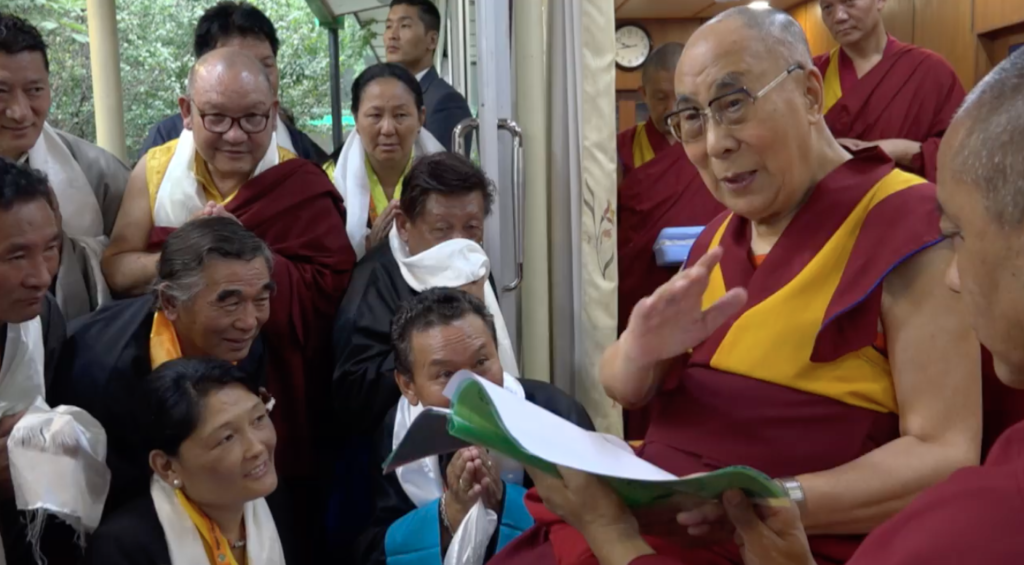 Dharamshala: While granting an audience to members of Ngari Chithun Association at his residence in Mcleod Ganj on 22 August 2018, His Holiness the Dalai Lama spoke about the Middle Way Approach.
"Tibet was a free country and never has been a part of China according to many Chinese scholars and intellectuals," affirmed His Holiness.
His Holiness iterated that, in fact, Chinese documents show that Tibet, China, and Mongolia were free countries with their own distinct kingdoms in the 7th, 8th and 9thcenturies.  Scholars have mentioned that from the T'ang to the Manchu dynasties there was no mention of Tibet being a part of China.
Furthermore, His Holiness said that there are about 400 million Chinese Buddhist followers in China, who follow Tibetan Buddhism. "Historically, Tibet and China shared Guru and student's relationship. In reality, Tibetan Buddhism can enhance Chinese Buddhism in Mainland China."  continued His Holiness.
His Holiness vividly recalled a wise advice of late Pandit Jawaharlal Nehru, the first Prime Minister of India who said that it is in the best interest of Tibet to build a relationship with China rather than depending on United Nations alone.
"Therefore, Umaylam (Middle Way Approach) was publicly announced in 1974 as the approach to seek a resolution to the long-standing Sino-Tibet issue," concluded His Holiness.